Farsoon 252P Series
ask for details
Introducing 252P Series
The 252P series offers a compact build envelope size, robust high-temperature capabilities combined with truly open parameter strategy making it the best flexible machine solution for SLS material development and small batch economy production.
A Powerful + Super Temperature industrial 3D printer for your additive manufacturing needs
Description
Additional information
cross-sell
Description
COMPREHENSIVE SOFTWARE
The 252P series like all Farsoon systems is offered with a full set of self-developed Farsoon software. This powerful set of tools enables a variety of functions that range from build preparation to machine control and operations while remaining completely compatible with third party software and materials.
versatile applications
With the Flight® 252P series, Farsoon is able to support a wide range of additive solutions in different industries including scientific research, automotive, medical, and aerospace. Like all other Farsoon systems the 252P is open platform allowing for unprecedented in manufacturing and materials development.
HIGH TEMPERATURE CAPABILITY
The Flight® 252P series offers two configurations capable of achieving processing chamber temperatures from up to 220°C (HT) to 280°C (ST). Enhanced thermal controls, temperature shielded components, and enhanced parameters offer customers the ability to process high performance polymer materials.
Industrial Applications with 252P Series
With truly open systems and profound industry know-how in SLS material engineering, Farsoon has established long-term partnerships with many industry-leading material manufacturers. By working closely together, we test 3rd party materials in the development process, provide customers verified material + AM system solution to support new applications with new polymer materials.
Water Pump Strainers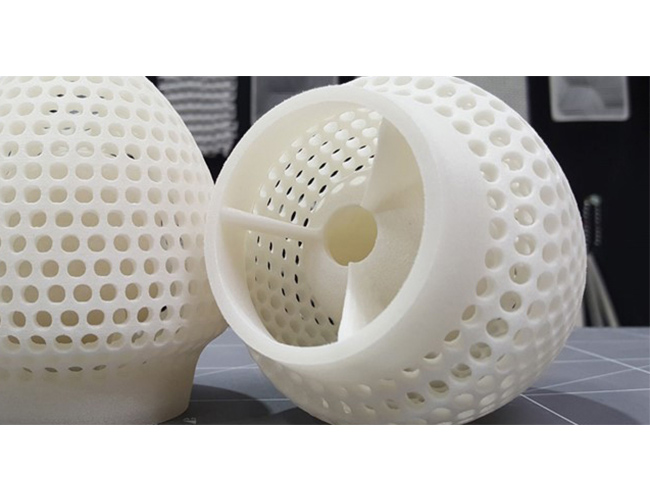 Machine: ST252P Material: ACTIVE Material from FABULOUS Certification: ACS, for potable water applications
RICOH 3D printing service, FARSOON customer, based in UK, is using ACTIVE material for manufacturing water pump strainers. ACTIVE is a new material specific to the Water industry: it has been certified (ACS certification) for potable water applications and plastic parts in contact with drinkable water, such as water pumps, hydraulic systems, data sensors, and all permanent water-immersed parts.
Additional information
Brand
Country

China

External Dimensions (L×W×H)

1735×1225×1975 mm (68.3×48.2×77.8 in)

Build Volume

250×250×320 mm, 9.8×9.8×12.6 in

Net Weight

Approx. 2100KG ( 4629.7 lb )

Laser Type

CO2 Laser, 1×100W, CO2 Laser, 1×55W

Scanner

High-precision galvo system

Layer thickness
Scanning Speed

Max.10 m/s (32.8 ft/s)

Max. Chamber Temperature

280°C ( 536℉ ) 220°C ( 428℉ )

Thermal Field Control

Eight-zone heater & Intelligent temperature control systems

Temperature Regulation

Continuous real-time build surface temperature monitoring & optimization

Operating system

64 bit Windows 10

Software

BuildStar, MakeStar®

Data File Format

STL

Key Software Features

Open machine key parameters, real-time build parameter modification, three-dimensional
visualization, diagnostic functions

Power Supply

EUR/China: 380-400V, 50/60Hz, three-phase, US: transformer sold with machine

Operating Ambient Temperature

22-28°C (71.6-82.4℉)

Materials

FS3201PA-F, FS3300PA-F, FS3401GB-F, LUVOSINT® TPU X92A-1064 WT

UI Mode

Real-time interchangeable expert mode and production mode

Volume

Up to 1.5 L/h, Up to 2.5 L/h

3D printers

SLS

Printing material

Polyamide